The Spiral Grove Calendar of Events details our Grove events as well as the suggested events and activities of interest from friends of The Spiral Grove, other nature-spirit communities, eco-friendly businesses, of-interest workshops & festivals, etc. We cannot vouch for the validity of every entry we receive. Please use your own discretion when attending any public event not hosted by The Spiral Grove.
If you know of events that would fit in our calendar, please contact us.
See more detail for EVENTS, below the calendar.
Events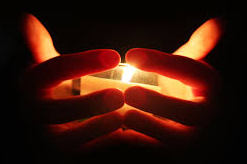 Mourning Moon
Samhain Celebration and Full Moon
Nov. 4, 2017 at 2:00 pm
Stephens City, VA (Maya's)

We will have a Saxon-Wiccan Ritual with Hermetic Influences
dedicated to Odin and the Ancestors, facilitated by Lightfoote and Maya.
Please bring photos or other mementos of ancestors or other loved ones
who have passed from this world to the next for the altar.
Optional: make mugwort wands or harvest hawthorne berries
in Maya's backyard.
PLEASE BRING FOOD TO SHARE.
Call Maya:
540.868.2664 or email:
spiralgr@shentel.net