Happy Winter!
"It is the life of the crystal, the architect of the flake, the fire of the frost, the soul of the sunbeam. This crisp winter air is full of it."

John Burroughs
In this season of joy and the return of the light
we celebrate life and give thanks for our blessings.
It's very pleasant to cuddle close to the warmth of a hearth fire and enjoy hot chocolate and good company while sharing our joys from the year.
Yes, it's pleasant and fun and quite ideal. But, we know that not everyone can do this.
Please consider lending a hand this winter to someone who needs it.
It can be buying warm coats for a family.

It can be helping someone who needs a few bucks for a hot meal or gas in their car.
It can be giving a ride to someone who doesn't have a way around.
It can be as simple as sitting with someone and being a good sounding board. (And while you're at it--bring hot chocolate to share and totally make their day. )
Remember: Joy fill us with each selfless act we perform in this season of gratitude and connection. Pass on your blessings and give to those who need a helping hand.

The Spiral Grove wishes everyone a safe and blessed winter season!
Cellina Rhiannon Whiteflame, Board President

________________________________________________________
IT'S OK, BE WHO YOU ARE...
The Spiral Grove is an Interpath Community of Nature Spirituality who provides a safe space container for people who practice alternative religions to meet with others of alike mind, in a space of non-judgment.
Want to learn more about our co-creative community?
Please see our ABOUT page for more info.

__________________________________________________________________________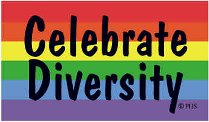 Spiral Grove Diversity Statement
Diversity is the one thing we all have in common...
Let's celebrate it!
At each of these Open Celebrations we make a commitment to honor the diversity of All Our Relations whereby any person who does no harm to others in the circle is welcome. At each of the open celebrations there is an intention to create an atmosphere of acceptance of diversity by the circle facilitator. There is no discrimination based on race, age, sex, sexual orientation (e.g. whether gay, straight, or transgender), physical appearance, religion, class, or physical or mental disabilities.
Tolerance is a lifelong study for many of us and our community is always striving to learn new ways to grow in this positive and balanced direction.
Statement from Spiral Grove Founder Maya White Sparks addressing the August 12, 2017 events in Charlottesville, VA. and various other places where hatred and violence took place:
The Spiral Grove is an interpath community of pagan spirituality and we honor all traditions that follow the Wiccan Rede of "Harm None". However, not all pagan traditions follow the law. We want to make it clear that the Spiral Grove does not endorse "alt-right" and nazi movements. Rather we strive to co-create a community of inclusiveness guided by respect for human rights of ALL peoples. Since our inception in 1990, we have had the following Diversity Policy in our bylaws (see below). We pray now for awareness of the LOVE that the Goddess and the God have for all their children. May it be a healing balm among all our friends who were traumatized, who lost their friend Heather, and who were physically injured. May healing, mutual respect and peace prevail.