Welcome Autumn!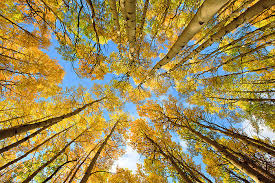 IT'S OK, BE WHO YOU ARE...
The Spiral Grove is an Interpath Community of Nature Spirituality who provides a safe space container for people who practice alternative religions to meet with others of alike mind, in a space of non-judgment, with harm to no one.
Want to learn more about our co-creative community?
Please see our ABOUT page for more info.


Diversity is the one thing we all have
in common so, let's celebrate it!


Spiral Grove Diversity Statement
At each of these Open Celebrations we make a commitment to honor the diversity of All Our Relations whereby any person who does no harm to others in the circle is welcome. At each of the open celebrations there is an intention to create an atmosphere of acceptance of diversity by the circle facilitator. There is no discrimination based on race, age, sex, sexual orientation (e.g. whether gay, straight, or transgender), physical appearance, religion, class, or physical or mental disabilities.
Tolerance is a lifelong study for many of us and our community is always striving to learn new ways to grow in this positive and balanced direction.
Statement from Spiral Grove Founder Maya White Sparks addressing the August 12, 2017 events in Charlottesville, VA. and various other places where hatred and violence took place:
The Spiral Grove is an interpath community of pagan spirituality and we honor all traditions that follow the Wiccan Rede of "Harm None". However, not all pagan traditions follow the law. We want to make it clear that the Spiral Grove does not endorse "alt-right" and nazi movements. Rather we strive to co-create a community of inclusiveness guided by respect for human rights of ALL peoples. Since our inception in 1990, we have had the following Diversity Policy in our bylaws (see below). We pray now for awareness of the LOVE that the Goddess and the God have for all their children. May it be a healing balm among all our friends who were traumatized, who lost their friend Heather, and who were physically injured. May healing, mutual respect and peace prevail.